Jay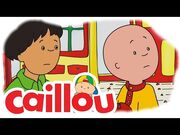 was a boy who appeared to be about a year older than
Caillou
who came over to
Caillou's house
to play in "
No Tradebacks!
" He became upset when he traded a set of stickers for Caillou's toy shovel and they agreed not to trade back, but then Caillou insisted on doing so anyway.
Ad blocker interference detected!
Wikia is a free-to-use site that makes money from advertising. We have a modified experience for viewers using ad blockers

Wikia is not accessible if you've made further modifications. Remove the custom ad blocker rule(s) and the page will load as expected.