Caillou's neighborhood is the neighborhood where Caillou, Clementine, Billy, Leo, Jeffery, Jason, and Grandma & Grandpa live. It runs along the Canada-United States border, which means some people are on the U.S side and everyone else is in Canada, and is its own town. Most episodes of the series take place here, many of which are at 17 Pine St., Caillou's house.
Places outside the neighborhood
Camp Broone - seen in Caillou goes camping
Jonus' ranch - seen all 4 times Caillou visits jonus
Beach - seen in Beach trip
Airport - seen in The loudest noise
Camping lake - seen in Wilderness adventure.
Carol and Kevin's apartment- seen in A House In the Sky.
The theme park- seen in Caillou goes to the theme park.
Emma and Mary's farm - seen in Caillou and the sheep.
Inhabitants
Gallery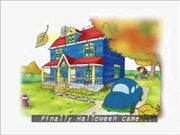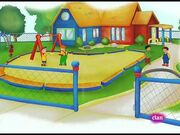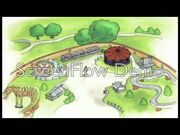 Ad blocker interference detected!
Wikia is a free-to-use site that makes money from advertising. We have a modified experience for viewers using ad blockers

Wikia is not accessible if you've made further modifications. Remove the custom ad blocker rule(s) and the page will load as expected.