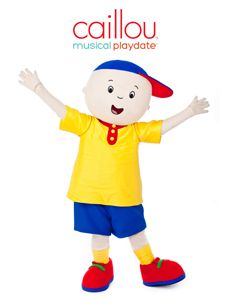 Caillou's Musical Playdate is a touring musical live show program featuring Caillou, Rosie and Gilbert. The show was created by Paquin Entertainment and is currently touring in Canada and the United States.
The play focuses on the three learning that there is always fun to be had outside, no matter what the weather.
External link
Paquin Entertainment page for Caillou's Musical Playdate
Ad blocker interference detected!
Wikia is a free-to-use site that makes money from advertising. We have a modified experience for viewers using ad blockers

Wikia is not accessible if you've made further modifications. Remove the custom ad blocker rule(s) and the page will load as expected.